I Won
by Yaroslava Pulinovich. Translated by John Freedman
One female. One interior. One act.
You live in a comfortable, well-adjusted family; your parents are well-educated and accomplished professionals and you, their teenage daughter, are talented, motivated and extremely active. Your dad¹s really smart and your mom is up on all the latest fashion tricks. You play the piano, you swim in competitions, you are at the top of your class. Your life isn¹t just good, it seems like it will consist of nothing but successes piled on success forever. True, there is that neighbor girl who is always in trouble and is probably a drug addict and she keeps getting in your way and making things unpleasant. That's especially true when you are picked to host a hot new children's TV show, but the producer would rather have chosen that horrible neighbor girl. So, can success actually be failure? And what if you suddenly find out you are in competition with that nasty neighbor for the attentions of the same young man? Yaroslava Pulinovich wrote a sly piece that quietly but forcefully undermines the notion of 'success,' 'popularity' and 'fashion'. This monologue may be performed as part of a pair with Natasha¹s Dream (see below).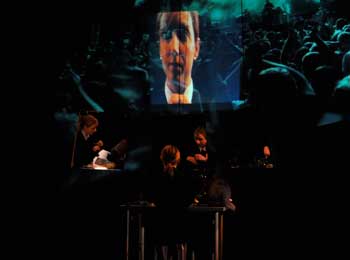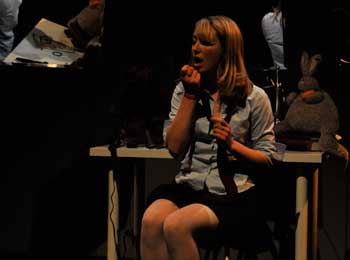 Sarah Lloyd in I Won. Towson University. May 2010. Photo: Jay Herzog
Natasha's Dream
by Yaroslava Pulinovich. Translated by John Freedman
One female. One interior. One act.
A teenage girl appeals to us, but she looks at us as if we are the ones expecting something from her. What could it be? The girl tells about her life in an orphanage, the dangerous pranks she and her friends play, the animosities they acquire and the connections that grow up among them. And there are dreams about family, love, acceptance and a future. What if a handsome young journalist were to come into the girl¹s life and awaken feelings of love and hope in her? And what might happen if she were to fall for those hopes only to learn that this journalist already has a girlfriend? And what if she did something really bad to this girlfriend and what if we are the ones who must pass judgment on her deed? Pulinovich wrote a tender, sensitive text about a very hard life and puts the audience on the spot. This monologue may be performed as part of a pair with I Won (see above).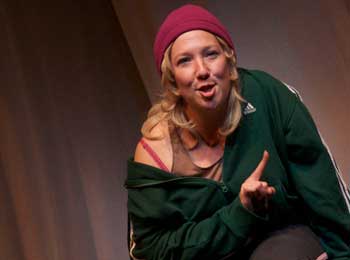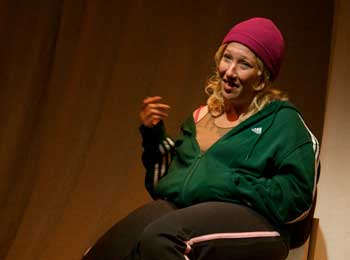 Julia M. Smith in Natasha's Dream. Towson University. May 2010. Photo: Jay Herzog