The Department of Mathematics at Towson University is now accepting applications for the Summer 2023 undergraduate research program. This program is supported by the National Science Foundation and Towson University.
Overview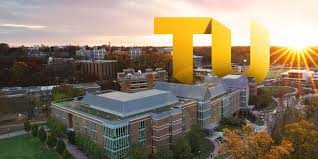 The Department of Mathematics at Towson University welcomes applications for nine enthusiastic, hard-working undergraduate students to participate in a summer research experience. The program runs for eight weeks starting on June 5, 2023 and offers subsidized travel to and from Towson, a stipend of $4400, free on-campus housing, and a meal allowance/plan.
For details about the research topics, please follow the link to Research Projects.
Program Highlights
The program benefits include:
Study of previously unexplored areas of mathematical research;
Daily meetings with subject matter experts;
Mathematical research seminars;
Professional development seminars; and
Social activities in Baltimore MD and Washington DC.
Program participants will receive:
Subsidized travel to and from Towson MD;
A stipend of $4400;
Free on-campus housing;
A meal allowance/plan; and
Partial travel support to the Joint Mathematics Meetings in January 2024 (located in San Francisco CA).
Important Dates
Review of applications will begin on March 1, 2023 and continue until all positions are filled.
The REU program will run for eight weeks, from June 5 to July 28, 2023. All participants are expected to be in residence for the entire duration of the program.
Eligibility
All participating students must be United States citizens, United States nationals, or permanent residents of the United States. Additionally, participants must be undergraduate students as of September 2023. Women, underrepresented minorities, persons with disabilities in research, first generation college students, and veterans are strongly encouraged to apply.